Ruggles Hall
Mostly juniors live in Ruggles, a suite-style building with four suites per floor that house 4-8 residents in singles and doubles.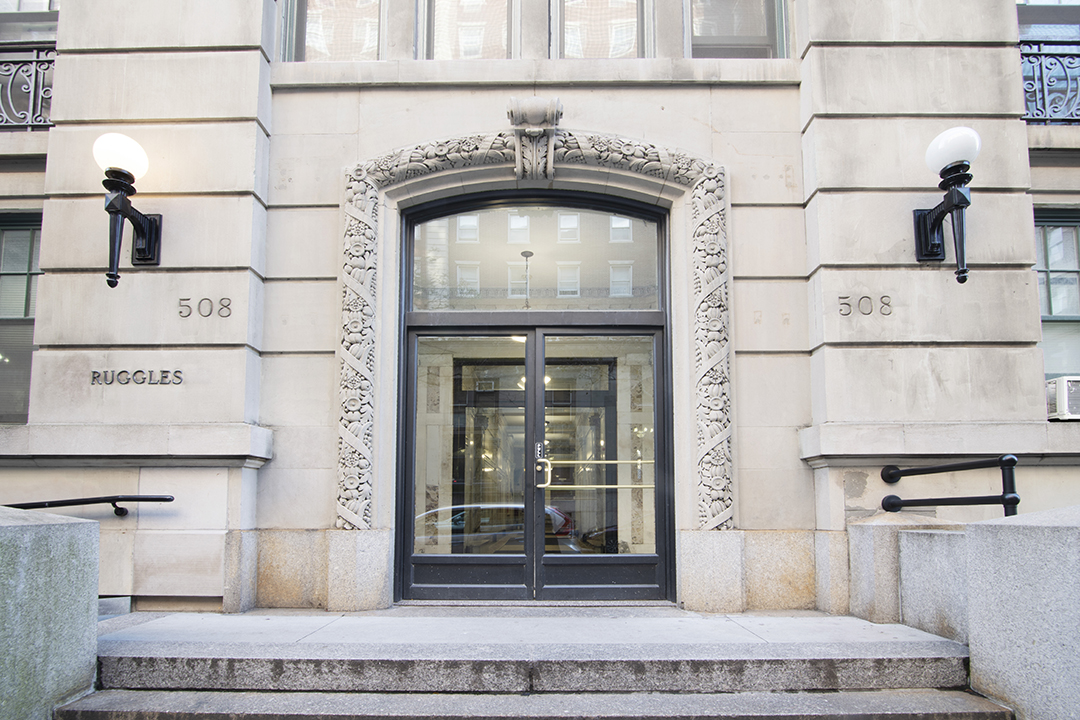 Building Fast Facts
Apartment-style living experience with multiple bedrooms per apartment, as well as a full kitchen and at least one bathroom
Walking distance to John Jay Dining Hall, JJ's Place and restaurants and shops on Amsterdam Avenue
Room Selection 2022 Data
Room Selection 2022 data shows that the students who selected into this building were 69% juniors, 18% sophomores, and 14% seniors.
99% of students who selected into this building participated as part of a group

9% were in mixed-point groups with an average point value of 32*
13% were in rising seniors groups
60% were in rising juniors groups
18% were in rising sophomores groups
*This point value is adjusted to reflect the changes in point value effective for AY 23-24 Room Selection.
Please keep in mind that class make-up in each building varies year to year based on student preferences. This should not be used as predictive data for the upcoming academic year.
Building Details:
Housing Rate:

Entrance Location:

508 W 114th Street

Number of Residential Floors:

8

Single/Double Rooms within Apartments:

84 singles / 60 doubles

Air Conditioning:

No

Bathroom Style:

At least one single-use bathroom per apartment 
Bathrooms: Resident responsibility

---

Kitchens: Resident responsibility

---

Trash & Recycling: Residents are responsible for disposing of their waste at the bins by the elevator in the basement or in the kitchens on each floor

Flooring:

Hard surface

Furnishings:

All rooms are furnished

Type of Room Lock:
Bike Storage:

Outdoor bike rack, access through basement

Clothing Donation Bin:

Located in the basement lounge

Computer Lab & Print Station:

Not available. See the list of computer labs and print stations in our residence halls.

Fitness Room:

Available in basement

Kitchen:

One kitchen in each apartment

Laundry:

Free laundry facility in basement

Lounge:

Shared lounge with HD, flat-screen TV in basement

---

Shared study lounge in basement
What Former Residents Say:
"Ruggles is a quiet building with a close-knit community."