Hogan Hall
Hogan is a popular choice for seniors, offering 4-6-person suites with single rooms. The building is conveniently located near shops and restaurants on Broadway and Amsterdam Avenue and shares an entrance with Broadway Hall.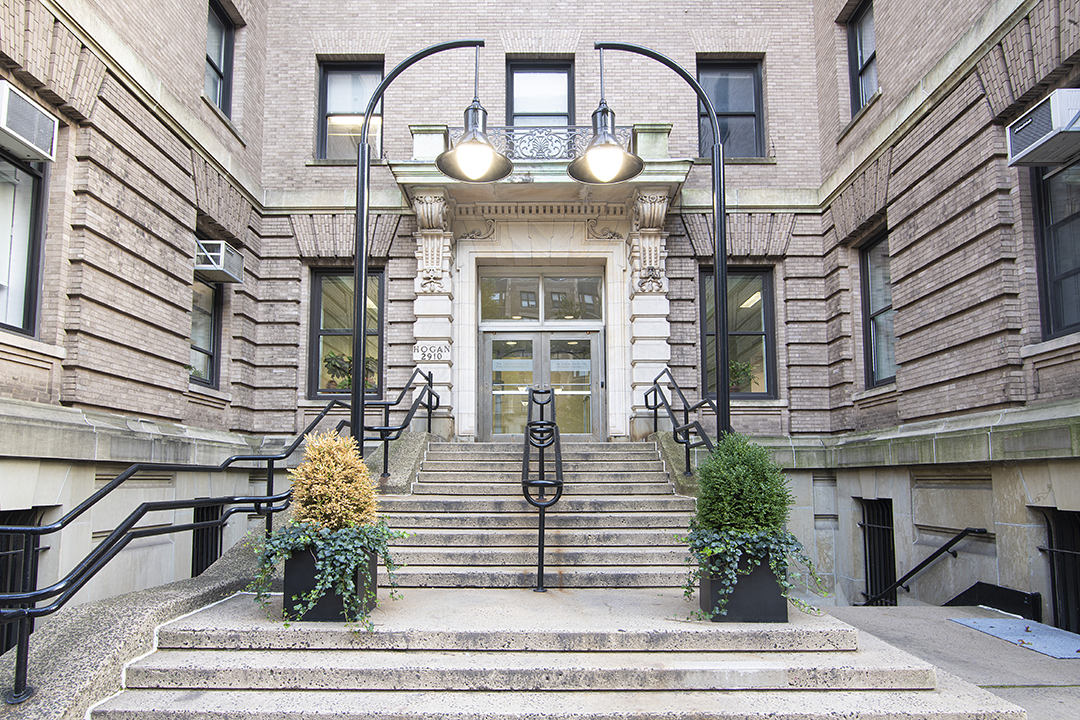 Building Fast Facts
All singles
Each suite has a full kitchen, including a dishwasher
Access to amenities in Broadway Hall
Bike storage is available on the first floor
Room Selection 2022 Data:
Room Selection 2022 data shows that the students who selected into this building were 100% seniors with no mixed-point groups.
Most popular building for rising seniors and the first building to have 100% of rooms filled  
All students who selected into this building participated in groups  
4 person suites were the first rooms in the building to be selected  
Building Details:
Housing Rate:

Entrance Location:

Entrance is through Broadway Hall at West 114th Street and Broadway

Number of Residential Floors:

6

Single/Double Rooms within Suites:

116 singles

Air Conditioning:

No

Bathroom Style:

One private bathroom per suite
Bathrooms: Resident responsibility

---

Kitchen: Resident responsibility

---

Trash & Recycling: Residents are responsible for disposing of their waste in the trash chutes (small bags of trash) or bins (larger items and recycling) in hallway by the elevators 

Flooring:

Hard surface

Furnishings:

All rooms are furnished

Type of Room Lock:
Bike Storage:

Bike storage available on first floor (shared with Broadway Hall)

Clothing Donation Bin:

Not available. See a list of donation bin locations in our residence halls. 

Computer Lab & Print Station: 

Access to Broadway Hall computer lab and print station on third floor

Fitness Room:

Access to Broadway Hall fitness room on fourth floor

Kitchen:

One private kitchen per suite with dishwasher

Laundry:

Free laundry facility on seventh floor

Lounge:

One private lounge per suite

---

Access to Broadway Hall lounges
What former residents say:
"This building is like heaven for seniors! The rooms are great, there's plenty of storage, the kitchen and bathroom facilities are among the best I've seen on campus, and it's not far from Lerner Hall, Butler Library, or the rest of campus. It's also really great that you and your neighboring suites can do as you please without really disturbing each other."