River Hall
Mostly seniors live in River Hall. This corridor-style building features single rooms and is located near Riverside Park.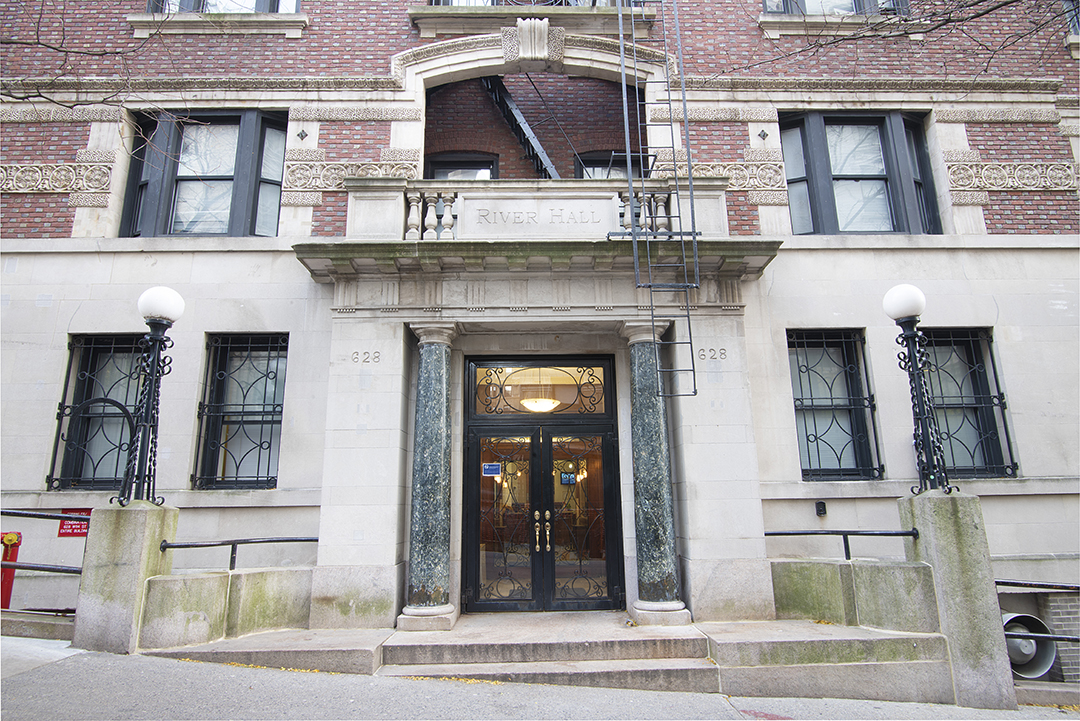 Building Fast Facts
Large singles with shared access to a full kitchen, including a dishwasher
Music practice room in basement
Large shared common area in basement
Located close to Riverside Park
Floors 1-3 are not available during Room Selection because they house SICs
Room Selection 2022 Data
Room Selection 2022 data shows that the students who selected into this building were 85% seniors and 15% juniors.
35% of students who selected into this building participated as part of a group.

24% were in mixed-point groups with an average point value of 34*
71% were in rising seniors groups
5% were in rising juniors groups 

Singles were the most popular with rising seniors 
*This point value is adjusted to reflect the changes in point value effective for AY 23-24 Room Selection.
Please keep in mind that class make-up in each building varies year to year based on student preferences. This should not be used as predictive data for the upcoming academic year.
Building Details:
Housing Rate:

Entrance Location:

628 W. 114th St. (between Broadway and Riverside) 

Number of Residential Floors:

6

Single/Double Rooms:

127 singles

Air Conditioning:

No

Bathroom Style:

Multiple single-use bathrooms on each floor
Bathrooms: Once weekly by Facilities

---

Kitchens: Facilities

---

Trash & Recycling: Residents are responsible for disposing of their waste in the trash chutes (small bags of trash) by the elevators or bins (larger items and recycling) by the kitchen

Flooring:

Hard surface

Furnishings:

All rooms are furnished

Type of Room Lock:
Bike Storage:

Not available. See the list of bike storage locations in our residence halls.

Clothing Donation Bin:

Located in the basement lounge

Computer Lab & Print Station:

Computer lab is available in basement. Print station is not available. See the list of computer labs and print stations in our residence halls.

Fitness Room:

Available in basement

Kitchen:

Shared kitchen lounge available on most floors

Laundry:

Free laundry facility in basement

Lounge:

Shared kitchen lounge available on most floors

---

TV lounge located in basement
What Former Residents Say:
"River Hall is a great place. The close proximity to Riverside Park for morning jogs is wonderful. The building offers a shared kitchen, bathrooms, and common area, which are well-kept and inviting."