Wien Hall
Mostly sophomores and juniors live in Wien. The building offers singles and doubles, with sophomores typically occupying the doubles.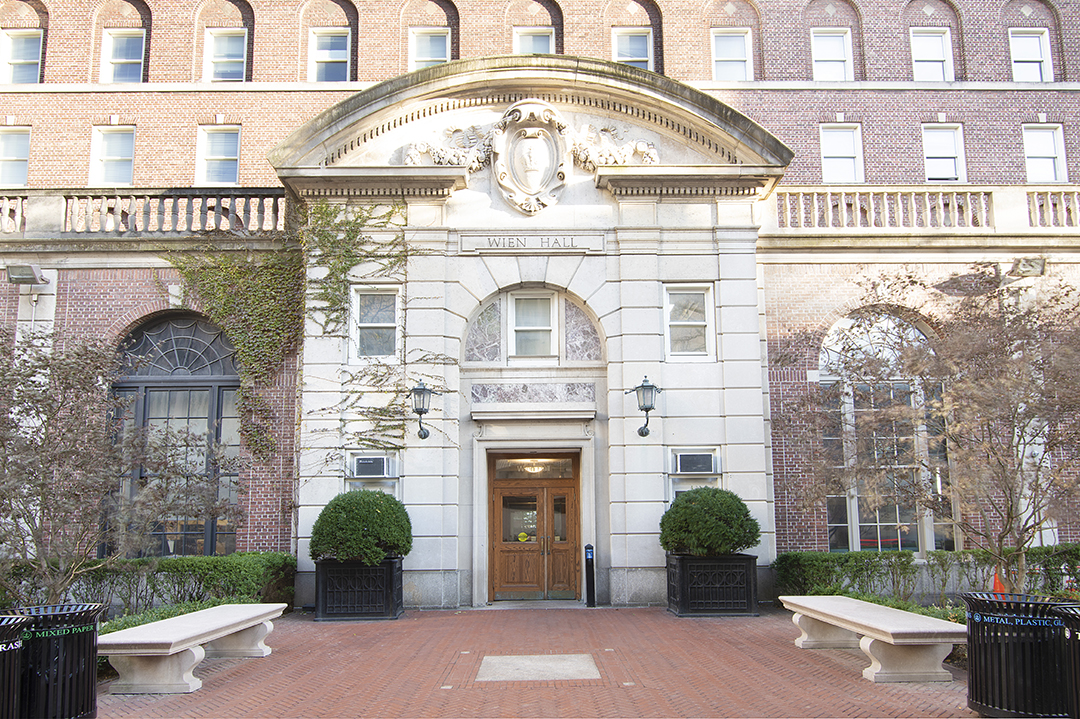 Building Fast Facts
Each room has a built-in closet and a sink
Rooms marked A and B on the floor plan are considered doubles as they share an entrance. These rooms tend to be smaller than other rooms in the building.
Beautiful views of Morningside Park and Harlem from upper floors
Located near Columbia Dining @ Faculty House

The Student Mail Center is located in the basement
Room Selection 2022 Data
Room Selection 2022 data shows that the students who selected into this building were 68% juniors, 22% seniors, ands 10% sophomores.
60% of students who selected into this building participated as part of a group

7% were in mixed-point groups with an average point value of 32*
12% were in rising seniors groups
73% were in rising juniors groups
7% were in rising sophomores groups

Singles were highly sought after by rising seniors and juniors 
*This point value is adjusted to reflect the changes in point value effective for AY 23-24 Room Selection.
Please keep in mind that class make-up in each building varies year to year based on student preferences. This should not be used as predictive data for the upcoming academic year.
Building Details:
Housing Rate:

Entrance Location:

Inside gate on 116th Street between Amsterdam and Morningside Drive 

Number of Residential Floors:

11

Single/Double Rooms:

283 singles / 45 doubles 

Air Conditioning:

No

Bathroom Style:

Shared, gendered bathrooms on each floor 

---

Single-use, gender inclusive ADA bathroom is available on some floors
Bathrooms: Daily, Monday - Friday, by Facilities

---

Lounges: Daily, Monday - Friday, by Facilities

---

Trash & Recycling: Residents are responsible for taking their waste to the trash chute by the elevators or the recycling bin in the lounges

Flooring:

Hard surface

Furnishings:

All rooms are furnished

Type of Room Lock:
Bike Storage:

Not available. See the list of bike storage locations in our residence halls.

Clothing Donation Bin:

Located in the basement

Computer Lab & Print Station:

Available on second floor

Fitness Room:

Not available. See the list of fitness center locations in our residence halls.

Kitchen:

Kitchen lounge available on each floor. Kitchens do not have a fridge.

Laundry:

Free laundry facility on second floor

Lounge:

Building lounge available on ground floor 

---

Kitchen lounge available on each floor