McBain Hall
McBain is an all sophomore building offering corridor-style living with large doubles. Exterior façade repairs are ongoing.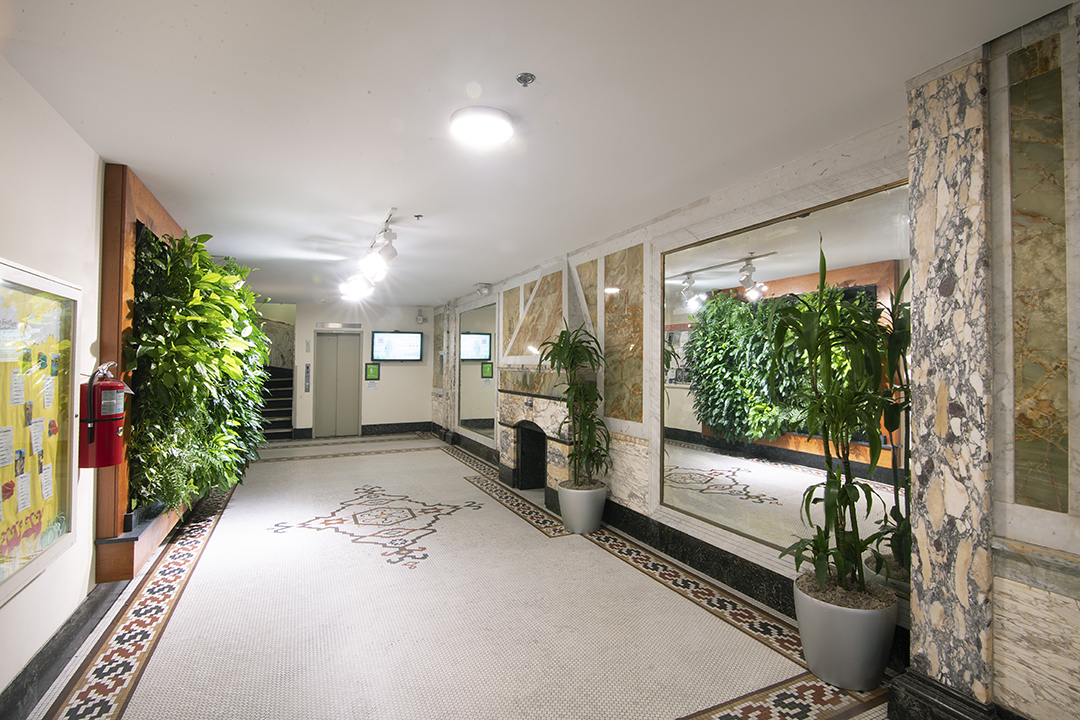 Building Fast Facts
Spacious doubles
Multiple single-use bathrooms are available on every floor
Shared kitchen and lounge space is available on most floors
Shafted rooms have permanently installed AC units
Located close to neighborhood eateries and coffee shops
An opportunity for sophomores to live almost exclusively with their class
Room Selection 2022 Data:
Room Selection 2022 data shows that the students who selected into this building were 100% sophomores.
91% of sophomores who selected into this building participated as part of a group.
This building is a sophomore only building  
Single rooms were the first rooms in the building to be selected
*This point value is adjusted to reflect the changes in point value effective for AY 23-24 Room Selection.
Please keep in mind that class make-up in each building varies year to year based on student preferences. This should not be used as predictive data for the upcoming academic year.
Building Details:
Housing Rate:

Entrance Location:

562 West 113th Street

Number of Residential Floors:

8

Single/Double Rooms:

41 singles / 175 doubles

Air Conditioning:

Available only in shafted rooms

Bathroom Style:

Multiple single-use bathrooms on each floor
Bathrooms: Daily, Monday - Friday, by Facilities

---

Kitchens: Daily, Monday - Friday, by Facilities

---

Trash & Recycling: Residents are responsible for disposing of their waste in the bins by the elevators or in the kitchen 

Flooring:

Hard surface

Furnishings:

All rooms are furnished

Type of Room Lock:
Bike Storage:

Not available. See the list of bike storage locations in our residence halls.

Computer Lab & Print Station:

Computer lab and print station are available on first floor

Fitness Room:

Available on fourth floor

Kitchen:

Shared kitchen lounge available on most floors. Kitchens do not have a fridge.

Laundry:

Free laundry facility on first floor

Lounge:

Shared kitchen lounge available on most floors

---

Building lounge available on first floor

Clothing Donation Bin:

Located in the laundry room 
What Former Residents Say:
"A sophomore version of Carman Hall."
Take a Video Tour