Carlton Arms
Carlton Arms offers single and double rooms that are grouped so that all rooms share access to a single kitchen and single lounge.
Note: Because this building features open suites along corridors, they will show as corridor-style during Room Selection.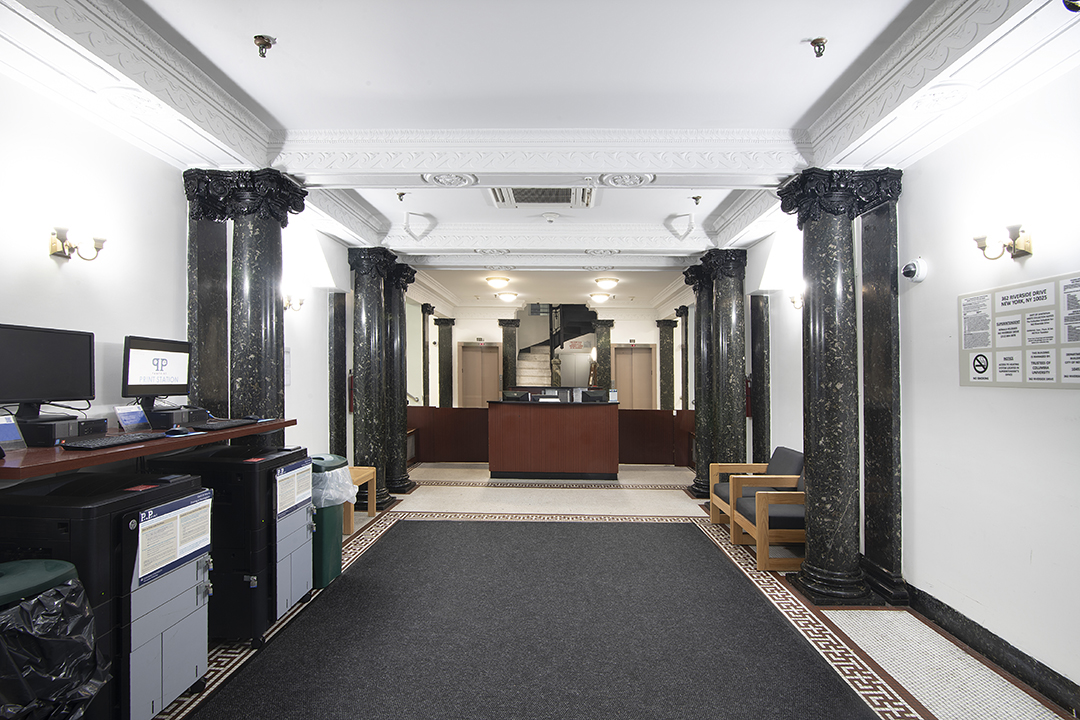 Building Fast Facts
Large rooms with beautiful views of the Hudson
Kitchens and lounges are available in each suite
Convenient access to Riverside Park
Fitness equipment available on the top floor
Floors 3, 8, and 9 are not available during Room Selection because they are used for new Combined Plan housing assignments
Room Selection 2022 Data
Room Selection 2022 data shows that the students who selected into this building were 86% sophomores, 12% juniors, and 2% seniors.
80% of students who selected into this building participated as part of a group.

2% were in mixed-point groups with an average point value of 25*
1% were in rising seniors groups
12% were in rising juniors groups
85% were in rising sophomores groups

Along with McBain, rising sophomores have a chance of selecting a single room depending on their lottery number
68% of rooms in this building were chosen by rising sophomore-only groups, with 91% of those groups choosing doubles
*This point value is adjusted to reflect the changes in point value effective for AY 23-24 Room Selection.
Please keep in mind that class make-up in each building varies year to year based on student preferences. This should not be used as predictive data for the upcoming academic year.
Building Details:
Housing Rate:

Entrance Location:

362 Riverside Drive

Number of Residential Floors:

10

Single/Double Rooms within Suites:

185 doubles / 114 singles

Air Conditioning:

No

Bathroom Style:

Two shared, gendered bathrooms in each suite
Bathrooms: Cleaned by Facilities. Note: Facilities will not move personal belongings to clean.

---

Kitchens: Cleaned by Facilities. Note: Facilities staff will not wash dishes.

---

Trash & Recycling: waste in the trash chutes (small bags of trash) or bins (larger items and recycling) in the compactor room by the elevators.

Flooring:

Hard surface

Furnishings:

All rooms are furnished

Type of Room Lock:
Bike Storage:

Available in basement

Clothing Donation Bin:

Located in the laundry room

Computer Lab & Print Station:

Print station is available in the lobby. Computer lab is not available. See the list of computer labs and print stations in our residence halls

Fitness Room:

Available on top floor

Kitchen:

Four shared kitchens on each floor

Laundry:

Free laundry facility in basement

Lounge:

Four shared lounges on each floor