600 W. 113 Street
600 W. 113th Street offers single and double rooms that are grouped so that all rooms share access to a single kitchen and single lounge. Mostly sophomores live in 600 W. 113th Street, but sophomores typically occupy double rooms while juniors and seniors occupy singles. 
Note: Because this building features open suites along corridors, they will show as corridor-style during Room Selection.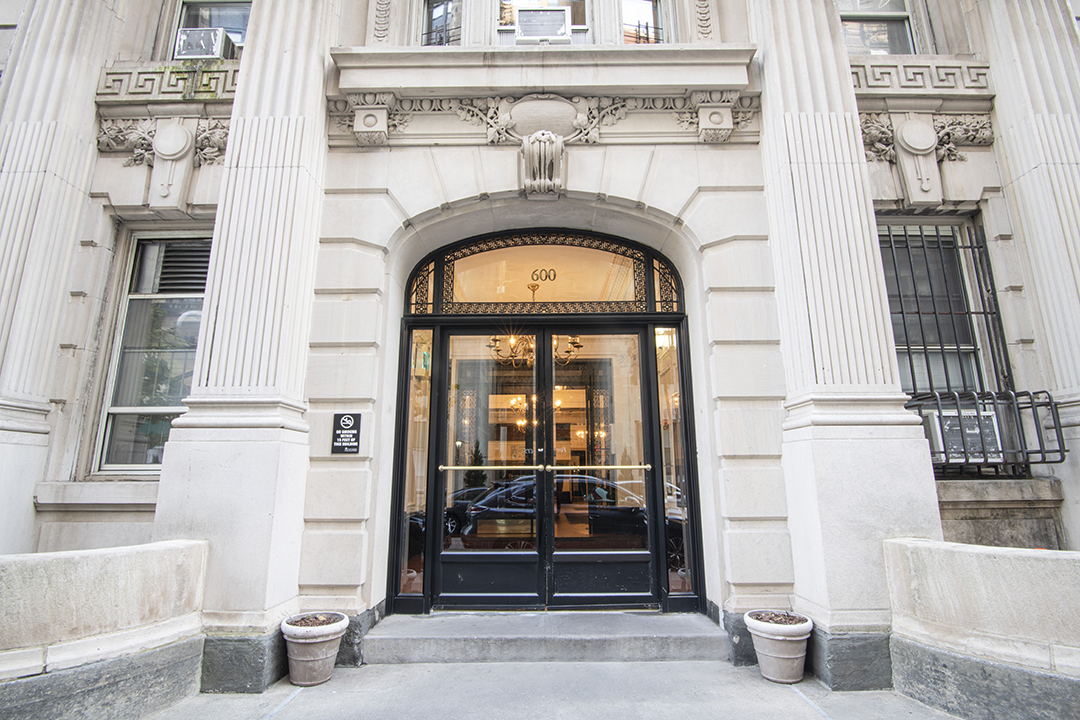 Building Fast Facts
Large suites with full kitchens
A range of private, semi-private and shared bathrooms are available throughout the building
Close to campus with a residential feel
Room Selection 2022 Data
Room Selection 2022 data shows that the students who selected into this building were 79% sophomores, 13% juniors, and 9% seniors.
81% of students who selected into this building participated as part of a group

12% were in mixed-point groups with an average point value of 22*
2% were in rising seniors groups
15% were in rising juniors groups
72% were in rising sophomores groups

Rising seniors typically selected single rooms
Rising sophomores filled 100% of doubles
*This point value is adjusted to reflect the changes in point value effective for AY 23-24 Room Selection.
Please keep in mind that class make-up in each building varies year to year based on student preferences. This should not be used as predictive data for the upcoming academic year.
Building Details:
Housing Rate:

Entrance Location:

600 West 113th Street

Number of Residential Floors:

6

Single/Double Rooms within Suites:

45 singles / 73 doubles

Air Conditioning:

No

Bathroom Style:

Private, semi-private and shared bathrooms are available and vary by floor. See the floor plans in the sidebar.
Private and semi-private bathrooms: Resident responsibility

---

Single-use and shared floor bathrooms: Twice weekly by Facilities

---

Kitchens: Twice weekly by Facilities

---

Trash & Recycling: Waste in the bins by the elevators

Flooring:

Hard surface

Furnishings:

All rooms are furnished

Type of Room Lock: