Columbia Housing Welcomes Residents for the 2022-23 Academic Year
Updates to Check-In Logistics Resulted in Smooth Process for Undergraduate Residential Students and their Families 
September 06, 2022
Over the course of two weekends, Columbia Housing welcomed back the undergraduate residential population to the Morningside campus. Planning for this multi-faceted annual operation took place over the course of several months and involved collaboration with partners across the University. 
For the first time, Columbia Housing and Residential Life offered an advance bag drop for First-Year students on Saturday, August 27. This allowed students to get the heavy lifting done early, moving their belongings into their room a day ahead of time. 350 incoming students participated in bag drop, ensuring a smooth Check-In process for them the following day.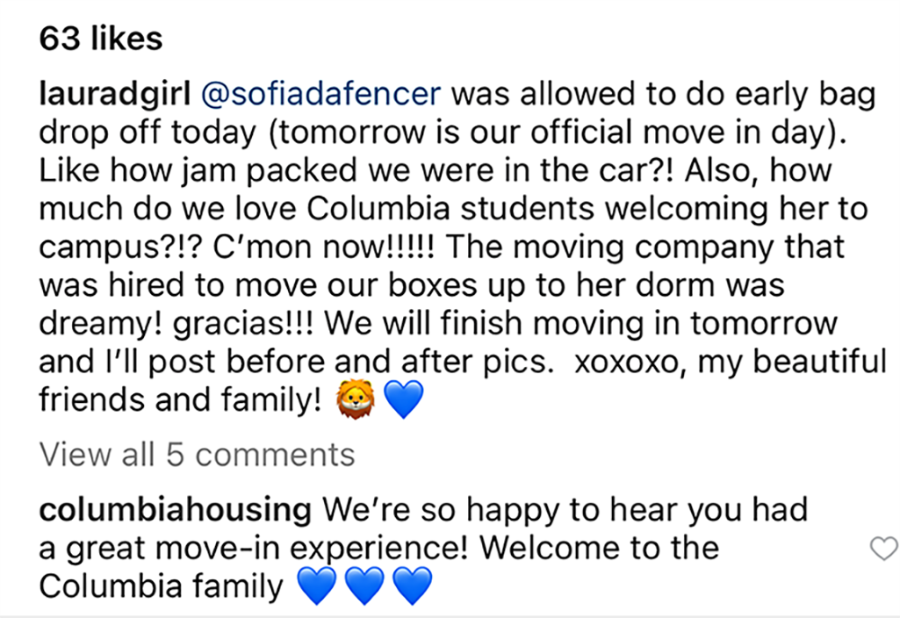 On Check-in Day Sunday, August 28, Columbia Housing welcomed an additional 1,100 First-Year students and their families. An average of 200+ students checked in per hour across the five First-Year residence halls. Despite this significant traffic to campus, there were virtually no lines, thanks to the careful planning of the Housing team and campus partners, including package pre-delivery with Columbia Mail and management of building elevator traffic for luggage only. Also new this year was Housing's engagement with a cruise ship-style moving company for the two largest res halls. The company helped to transport student belongings straight from the unload zone to their room.  
Students and families were treated to lunch and dinner from Columbia Dining before Convocation, the traditional ceremony that marks the beginning of new student orientation. 

A week later, upperclass residential students arrived back to campus. New this year, students were able to initiate their Check-In online, making their arrival on campus smoother. Over 3,400 students moved back to campus on Friday and an additional 600 students came over the course of the Labor Day weekend.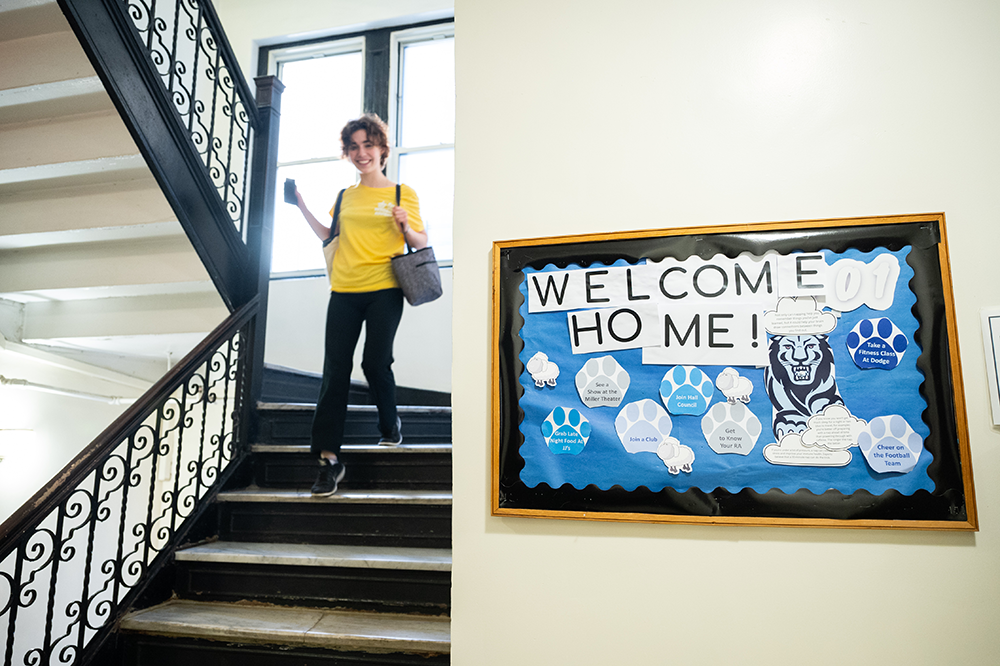 The operation is a first introduction and critical start to the academic year for First-Year and returning students, and for all members of the community. Columbia Housing Check-In is an all hands on deck initiative involving Residential Life, Facilities Operations, Public Safety and other campus partners. Based on the success of the weekend, colleagues, parents, families and students all agreed 2022-23 is off to a strong start.  
Image Carousel with 4 slides
A carousel is a rotating set of images. Use the previous and next buttons to change the displayed slide
Slide 1: The Public Safety team helped to manage traffic on campus and direct arriving families. Photo by Diane Bondareff

Slide 2: The Housing team staffed Check-In stations at each First-Year residence hall, helping new students with their arrival. Photo by Diane Bondareff

Slide 3: Staff from Facilities Operations ensured buildings and campus was clean and ready to welcome new students. Photo by Diane Bondareff

Slide 4: Partners from Undergraduate Student Life greeted families and coordinated with Welcome programming. Photo by Diane Bondareff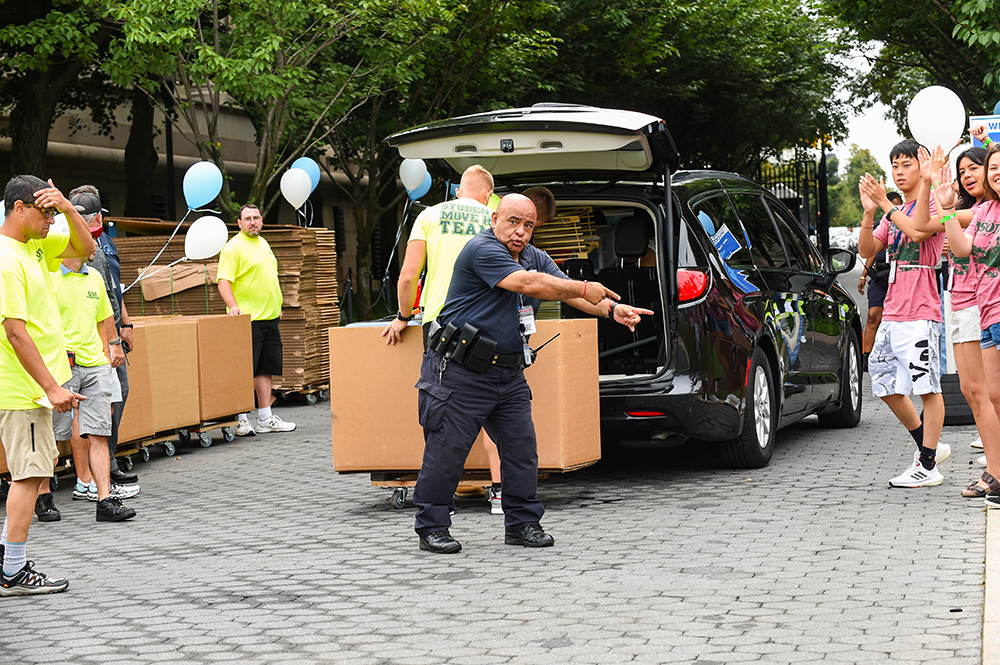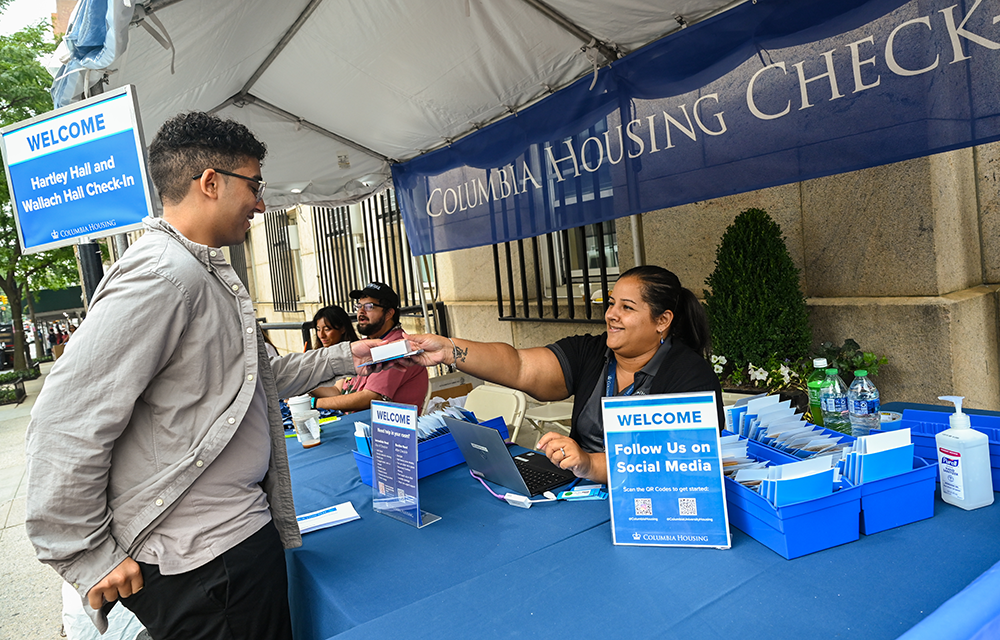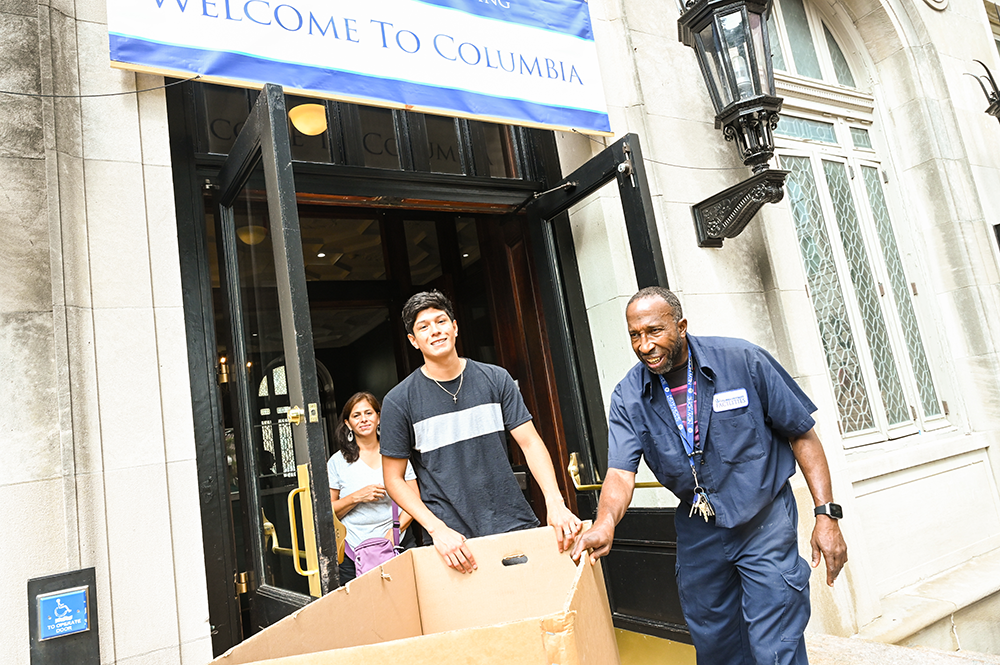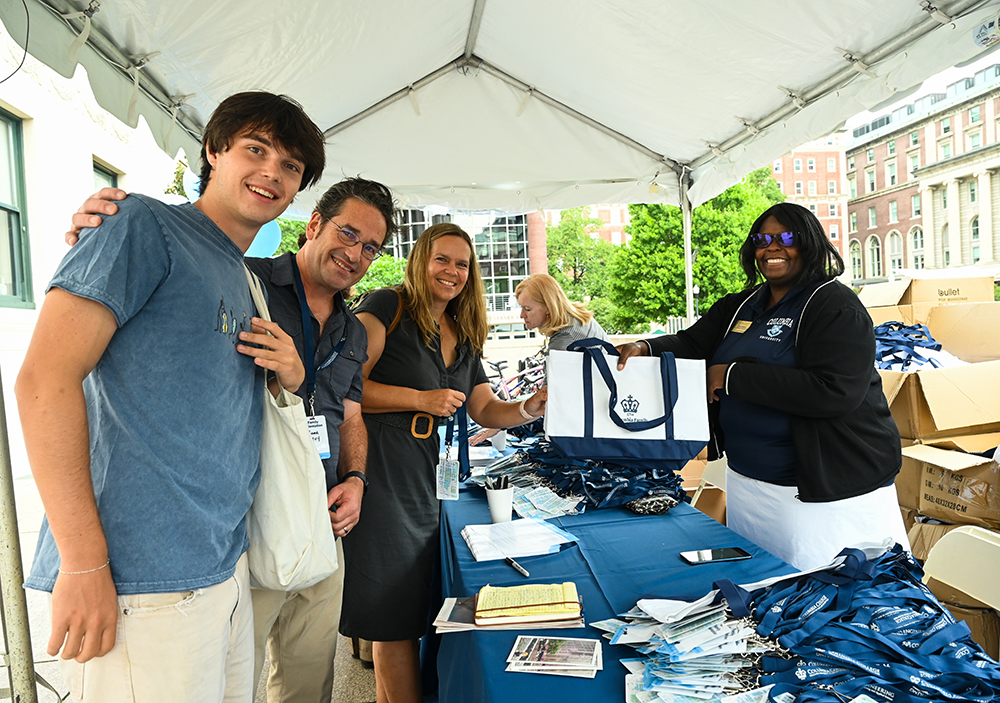 Previous
Next